I am quite certain that there are a lot of avid shooters out there who have considered loading their own ammunition in order to save money and/or to customize their ammunition to the type of hunting they like to pursue. But, many of them have probably also discarded the idea because they thought it was too expensive to get into or too hard to do. But, I assure you that it is not to difficult if you simply pay attention and, compared to the expense of factory ammunition these days, the equipment and components will cost you far less in the long run.
Latest Posts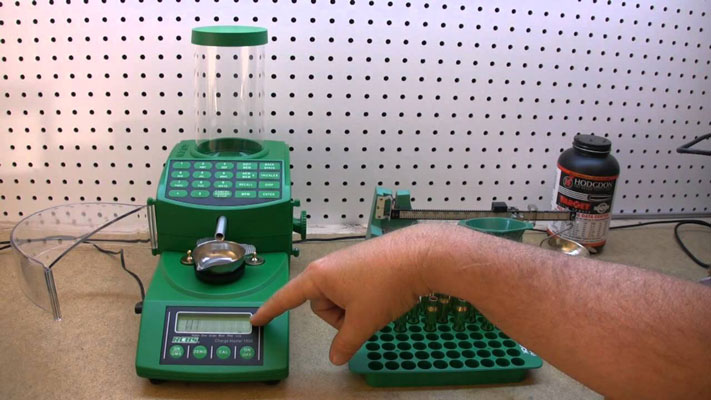 Handloading or reloading…
Reloading Press Defined
So, what is loading press anyway? Well, a loading press is a mechanical device that, in conjunction with an appropriate set of loading dies and an appropriate shell holder, produces finished ammunition from components. In addition, loading presses can be hand-held such as the Lee Loader or they can be mounted to a reloading bench (which is the most common type).
Also, the reasons for loading your own ammunition are fourfold.
The first of which is that loading your own ammunition is significantly cheaper than purchasing factory ammunition. In fact, loading your own ammunition can save you as much as 50% depending on the caliber you are loading and the components you choose.
Second, when you load your own ammunition, you are the quality control expert and, because you are your own boss, you can afford to take the time to carefully perform and observe each stage of the loading process in order to assure that you have the most consistent loads possible.
Third, by loading your own ammunition, you suddenly have access to numerous different bullet, powder, brass, and primer manufacturers as well as the myriad of choices each company offers and thus, you can spend countless hours (or just a few) finding a particular combination of components that your gun really likes. Consequently, between the ability to be your own quality control expert and the ability to customize the components to suit individual firearms, you have the ability to create ammunition that is far more consistent and far more accurate than mass produced factory ammunition.
Fourth, by loading your own ammunition, you can choose specific types of bullet construction combined with different powder loads to match your particular application; be it self defense or hunting large and/or dangerous game (sort of the same thing!).
Top 3 Best Reloading Presses – Single, Turret, and Progressive